Vegetarian is a strict type of diet that does not consume any kind of food other than Herbs. The reason people choose to follow a vegetarian diet can be for various reasons. Including for the sake of health, animal lover, go green, belief, until just because no taste to eat all the meat. The vegetarian diet itself is still divided into several types, including:
The most widely vegetarian diet, which includes vegetables, grains, nuts, as well as eggs and dairy products into their diets.
Still, consume eggs, but do not consume milk and milk products.
It does not include animal products, including milk, eggs, dairy products, honey, or 100% pure consuming plant-based products.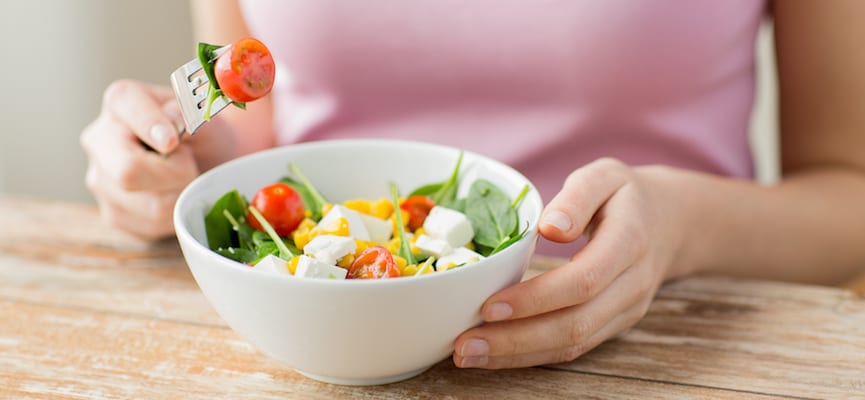 The benefits of a Vegetarian Diet
The benefits of vegetarians have been clinically proven. Several studies in the last decade show that people who follow a vegetarian diet will:
Have a Lower Weight
A study found that people who continue to eat meat will continue to gain weight over a five-year period when compared with vegetarians. The researchers also found that vegan vegan even weight loss decreases as they get older.
Better Cholesterol Levels
Scientists at the University of Toronto and St Michael's Hospital point out that a vegetarian diet that eats certain plant foods can lower cholesterol levels as effectively as drug therapy.
LDL cholesterol, also called bad cholesterol, is one of the causes of blockage in the coronary arteries. This diet helps lower bad cholesterol levels and increase good cholesterol (HDL).
Life Expectancy is Longer
Several studies have found that a vegetarian diet has a much lower risk of becoming obese. All chronic diseases lower one's life expectancy.
Lower risk of Cancer
Several studies have shown that vegetarians are at lower risk of developing various types of cancer. In one study of more than 35,000 women. Women who eat red meat have a higher risk of developing breast cancer. Other studies have also linked meat consumption with other cancers. A theory according to The Cancer Project, those high-fat foods can increase the hormone that promotes cancer.
Lower risk of suffering from several Diseases
The plant-based diet is good for reducing, even eliminating the genetic predisposition for chronic diseases. Like type 2 diabetes, heart disease, and cancer. Vegetable foods are generally lower in fat, especially saturated fats, and higher in fiber than animal foods. Like any diet, if a vegetarian diet contains too many calories or too much-saturated fat. But vegetarians can still be at risk for obesity and even illness if only concentrate on processed foods such as pasta and pizza.
Side Effects/risks of a Vegetarian Diet
A vegetarian diet can be very healthy and nutritious if careful in getting all the nutrients. Vegetarians may be at high risk of mineral deficiency such as iron, zinc, calcium, and protein, as well as vitamin D and B12. For that vegetarian must ensure get all the nutrients they need such as:
Vegetarians can get a lot of protein by combining a healthy food mixture of nuts and seeds. However, some vitamins will be hard to get if they do not eat animal foods. Pernicious anemia is a risk of strict vegetarians who do not eat eggs and dairy products. Eating soy or milk may help prevent this problem.
Vegetarians who do not include dairy products may experience calcium deficiency. But they can still get it from foods such as tofu and tempeh. Zinc is a useful mineral to support the immune system. Anada can get it from beans, white beans, red beans, wheat, and pumpkin seeds. However, if you are worried about the lack of some of the essential nutrients above, you should consult your healthcare professional.
…